*This post may contain affiliate links to help support Country Mouse City Spouse.  For more info, please see my full disclaimer.*
My Weekly Meal Plan:
Week of January 8th, 2017
One of my goals for 2017 is to make sure to post my weekly meal plan for you all.
I hope that by "leading by example" it will help you all to see that meal planning is a task that really can take a lot of stress from your daily routine.  Not only does is simplify your dinner routine, but it helps you to save money on your grocery budget by having a clear plan for what all of your purchases will be used for.  This helps to reduce waste.
I am working on an ebook now to help you break down the process of meal planning to simple steps that are the basis of making meal planning work for everyone- from the single mom to the busy homemaker and everyone in between.
I will have further details on this coming very soon.
Here is my weekly meal plan for the week of January 8th, 2017
Sunday
"Rotisserie-style" crockpot chicken
Potatoes
Monday
Crockpot Pizza Casserole
Tuesday
Leftovers day
Wednesday
Chicken Broccoli Alfredo
Garlic Toast
Thursday
Mediterranean Chicken with basmati rice
Friday
Pizza Stromboli
Saturday
Brisket
Mashed Potatoes
Snacks and Desserts for the week ahead
Potato Chip Cookies
Chocolate Chip Banana Bread
Coupons I'm Printing This Week
For more meal planning inspiration, make sure to check out Once a Month Meals, where I will be contributing recipes for the upcoming year.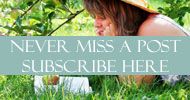 My Weekly Meal Plan:  Week of January 8th, 2017