Kickstart Spring with a Perfect Planting Party
In my book, it is never too early to start planning for planting season.  This year, instead of going it alone, why not kickstart the season by inviting over your friends for a perfect planting party?
Maybe you have gardening friends and you all could use a hand in getting your garden growing.  Maybe you have friends who would love to learn how to start a garden.  Maybe you all just want an excuse to get together.
Whatever your reason, planning the perfect planting party is simpler than you think.
Here is your go-to list for the Perfect Planting Party.
Get your go-to list on how to plan the perfect planting party here! http://wp.me/p6ZMLa-165 Click To Tweet
Set the Date
 Make sure you check out when the last "frost-free" date in your zone is first.  (Find yours here.)  As with all planting, you must do it after the chance of frost destroying your seedlings has passed.  In my area, the typical time of year to plant is around Mother's Day (mid-May).  Every area has different dates, so make sure you check this before doing any other planning.
Pick Up Seedlings
Any planting can be fun, but starting seedlings seems to be the most fun for party goers.  Most nurseries or home improvement stores will have seedlings available for purchase based on your growing zone.  Decide what you want to plant, and pick up enough seedlings to keep everyone busy.  I tend to gravitate toward 15-20 seedlings for each person.  It keeps them busy for just long enough to have fun without it starting to seem too much like work.
I start my own seedlings in my "Growing Room" each year.  Planning ahead and having them ready to plant at the time of your party not only saves you money (seed packets are cheaper) but also opens up the door to explaining the process of starting seeds to your friends who want to learn.  I'm all about helping others to learn new skills, so if you are savvy with starting your own seeds, by all means, use it as a learning tool!
Set Up Your Space
Make sure that you know how many attendees you will have and have everyone a seat ready.  (Include an RSVP on your invitations in order to accurately accommodate them all.)  Set up some outdoor tables set up with the seedlings and other tools they may require. Ask everyone to bring their own spade, but I think it's a fun favor to tie some seed packets with a new pair of gardening gloves to hand out to your guests.  Sometimes people fail to dress accordingly, especially those new to gardening.  Have a few aprons on hand for those who show up in clothing too pretty to get dirty.
Accommodate the Little Ones
Maybe your circle doesn't include children, but most of my friends DO want to bring and include their kids in the festivities.  It's a lovely addition to the homeschooling lesson plan for home economics.  (Remember my goal to teach?  Here it is again. *wink*)
Some children will get bored easily, so having a table set up with some kid-friendly activities other than planting is a great way to keep them involved and entertained.  Try having some terra cotta pots and paints on hand so they can get crafty while still being connected to the gardening theme.  (Acrylic paints are the easiest to use, and easiest to clean up afterward.)
Serve Some Picnic Fare
What is a party without food?
Include some sandwich fixings or a barbecue for the same day.  I love to have City Spouse grill for the girls while we work.  Not only does it feed them, but the aroma of the grill just seems to motive us all.  Have some side items on hand, such as coleslaw or potato salad.  Or make it more of a potluck and ask everyone to bring a side dish to the party.  Do whatever you and your friends like to do.
My favorite fare is cucumber sandwiches with a big tossed salad and homemade breadsticks.  This is especially lovely if your circle of friends are wine drinkers.  Pair this with a crisp, sweet wine (such as Moscato) for the perfect end to the perfect day.
 Have you ever invited friends over for gardening helpers?  Have you helped them in their gardens?  I would love to hear about your shared gardening time!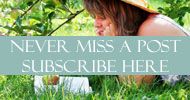 Kickstart Spring with a Perfect Planting Party