Have a Healthy Home Without Becoming a Neat Freak
We all worry about having a clean home, but does it ever occur to you just how healthy your home is?  It really is possible to have a healthy home without becoming a neat freak.  Here's how.
Knowing the right products to use, the right frequency to clean each item, and having the motivation to keep your family healthy is all you need.  Don't worry if your home doesn't look like it is ready for a photo shoot for a national magazine.  No one's home truly is if it's lived in.  The key is to make sure that you are doing all you can in order to keep a healthy home, not a model home.
 Let's Start in the Bathroom…
The bathroom is the one area of our home where we most often worry about germs and other health concerns.  Here is where we depend on hygiene for cleaning our bodies, our teeth, and at the same time eliminating waste.
Food for thought:  You ever wonder why we shower and defecate in the same room?  Doesn't that seem a bit of an oxymoron?  I believe that we should re-examine this issue.  I know that I'm attempting to find a way to separate the two activities into two separate rooms with my next remodel.
Shower/Tub
Clean up any leaks or drips immediately after toweling off.  One of the most toxic issues happening in your bathroom can be mold growth.  Eliminating standing water is the easiest way to stop this invader in it's tracks.  Running the exhaust fan while you shower and then for an additional 15 minutes helps reduce humidity in your bathroom, and dry it out faster.  Don't have an exhaust fan?  I recommend installing one or at the very least, make sure to keep your door open if the humidity level is higher than usual.
Disinfecting at least weekly is your best bet, or more often if you can.
Toilet
This is an at least weekly issue to tackle.  I try to do it every other day because of some of the health issues in our home.  Not that anything is contagious and needs to be killed, but with a compromised immune system and gastrointestinal issues, this is a major focus of ours.  (I'm sure you have a similar focus to your own areas.)
A spray disinfectant is your best bet.  Another trick to keeping your toilet germs contained is to make sure to close the toilet lid before flushing to keep airborne germs to a minimum during their displacement.  I try to keep the lid closed at all times anyhow in order to contain as much humidity as I can.  I know it's not a lot, but it makes me feel better.  (Plus there is the added safety of not dropping anything in or pets using it as a water bowl.  Gross.)
Now on to the Kitchen….
Second only in sanitary issues to the bathroom, we hear horror stories of salmonella outbreaks and other food-born pathogens on a regular basis.  Here is how to combat these health risks and keep your family safe.
Refrigerator Handles
Rarely do we think of the handles.  I know I have to remind City Spouse how gross these get, whether you notice dirt and grime or not.  Our hands are exposed to germs and dirt all day long, and these are transferred onto the handle each time we open a door or drawer to grab a drink or snack.  Wipe these at least once a day with a disinfecting wipe or spray cleaner.
Countertops
Once a day, preferably after dinner is over and you have loaded and started the dishwasher, you should give a good once over to your counters.  We wipe up spills as we go, but these can be easily overlooked in the chaos that is dinnertime.  Make sure that no ickiness is leftover from dinner by sanitizing your counters every evening.
Living Areas
These are the areas that we spend the most time, have the most activity, and have the potential to stir up the most dirt.  Here are the most overlooked areas that can be hiding germs and other unhealthy dangers.
Baseboards
This is the most common hiding place for dust that we can overlook so easily.  Unless you clean your floors on your hands and knees weekly, the odds that you are going to see any dust or hair accumulation on your baseboards is slim.  This is the most often missed place for hair and pet dander to hide, and be easily disturbed and aggravate allergy symptoms.  Run a cloth dampened with a disinfecting product over your baseboards at least monthly if you have pets or family members with allergies.  If neither of these conditions is applicable to you, then a season swipe will be fine for you.
Switchplate Covers/Door Knobs
Similar in reasoning to the handles on the refrigerator door, these seemingly innocent places are breeding grounds for germs.  We turn the lights on and off automatically, very rarely even glancing at the switch.  We know where it is without having to look.  As with other things, we use these no matter if we have washed our hands or not.  Disinfect these surfaces at least once a week to keep your home healthy.
How to have a healthy home without becoming a neat freak. http://wp.me/p6ZMLa-1bi Click To Tweet
This is not an all-encompassing list but it's a great starting point to the most overlooked and unhealthiest areas.  For more cleaning inspiration, don't miss Tricks of the Professionals to Keep a Clean Home.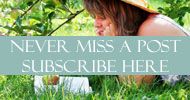 Have a Healthy Home Without Becoming a Neat Freak