25 Uses for Organic Apple Cider Vinegar in Your Home
*This post may contain affiliate links to help support the site.  Please visit our Disclosure Policy for more information*
I know it's difficult to tell while you are grocery shopping what is good for you and what is processed and unhealthy.  The labeling laws that are in effect in the United States are NOT geared towards helping the consumer make good choices, but in helping Big Business to create higher profit margins for themselves.  (This is my opinion, I encourage you to do your own research.)
Apple cider vinegar's health benefits are legendary. Unlike regular white vinegar, apple cider vinegar includes something called the "mother." Take a peek at the bottle—it's that cloudy sediment in the bottom, and it's full of proteins, enzymes, amino acids, and fiber, as well as plenty of beneficial probiotics.
Apple cider vinegar is the ultimate multi-tasker. It's true—this inexpensive pantry staple tastes just as great in vinaigrettes and dressings as it does on roasted meats and sautéed vegetables. Used as a cleaning product, ACV leaves everything from countertops to pots and pans sparkling. Swipe it over your skin as a toner to help reduce acne, then pour some over your hair to restore its shine.
 25 Ways Apple Cider Vinegar Can Help You
Non-toxic cleaner
Weed Killer
Odor Neutralizer
Diabetes Prevention
Weight Loss
Lower Cholesterol
Detox
Clear Sinuses
Sore Throat
Digestive Aid
Sunburn
Wart Remover
Energy Boost
Prevent Hair Build-Up
Facial Toner
Deodorant
Fade Bruises
Whiten Teeth
Prevent Bad Breath
Stop Smelly Feet
Use in Juices
Great in Soups
Use in Baking
Excellent in Sauces
Amazing on Salads
It is simply amazing that something so simple and common has so many uses.  Make sure you keep both apple cider vinegar and standard white vinegar on hand at all times.  You just never know what you might need it for.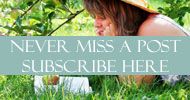 25 Uses for Organic Apple Cider Vinegar in Your Home