Cream Cheese Swirl Blondies
 I'm sure that I have mentioned before about City Spouse's sweet tooth.  *wink*  Typically, I make brownies for him to snack on when the urge for sugar hits him, but I was in the mood for blondies this week.  I was also craving a cheesecake but didn't have time to make one.  So I compromised and made cream cheese swirl blondies instead.
Now, bear with me but I've had someone ask me before what a blondie is.  I have even (to the people who know me and won't be offended by my sense of humor) answered with a sarcastic yet comedic, "Dagwood's wife" in the past.
A blondie is simply a brown sugar brownie without any chocolate.  I have made variations of these in the past for some of my friends who either dislike or are not allowed to have chocolate for dietary issues.  Sometimes I want something sweet, but not chocolatey, so I whip up a batch of these instead.
In this version, I just took my normal method for swirling in another ingredient and used cream cheese in them.
But…. NO Chocolate??
Just try these, and I'm sure that you will love them.
Cream Cheese Swirled Blondies
Cream Cheese Swirl Blondies
Ingredients
1 cup butter, melted
1 cup brown sugar, packed (light or dark, either works)
2 tsp. vanilla extract
3 eggs
2 cups flour
1/2 tsp. baking powder
1 8 oz. package cream cheese, softened to room temperature
1/2 cup sugar
Instructions
Preheat oven to 350F.
In a medium bowl, mix butter, brown sugar, vanilla and 2 eggs until well blended.
In a separate bowl, combine the flour, baking powder and salt.
Gradually blend flour mixture into the butter mixture until just combined.
Spread 2/3 of the batter into a greased 9" x 13" pan.
In a small bowl, cream together cream cheese and sugar until light and fluffy, about 5 minutes. Beat in remaining egg. Beat in the remaining 1/3 of batter.
Spoon the cream cheese mixture over the batter in the prepared pan.
Drop (like making cookies) by tablespoon fulls gently on batter.
Once all batter is used, gently use the tip of a knife to swirl the cream cheese batter in a gentle figure-eight motion. Do not overdo it. You want to swirl, not mix.
Bake in preheated over for 32-36 minutes or until golden brown.
Enjoy!
https://countrymousecityspouse.com/cream-cheese-swirl-blondies/
Country Mouse City Spouse 2018
Let me know if you try them and what you think of this recipe.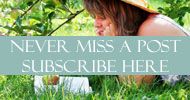 Cream Cheese Swirl Blondies