Cinnamon Roll Casserole
I'm not a big fan of cooking breakfast.  Not that I don't love breakfast food.  I'm just never awake enough in the morning to want to get out the stuff to make a big breakfast.  City Spouse loves sweet breakfast items, such as cinnamon rolls and waffles.  I'm just not that motivated to eat, let alone cook, first thing in the morning.
I remember staying with Grandma back when we were little.  Breakfast was a big deal on the farm.  Grandma always had Grandpa a big breakfast of eggs, bacon, fried potatoes, and toast with apple butter.  Grandpa loved his apple butter!
She knew that breakfast was the most important meal to give him before he went out into the barns and the fields for a long day of hard labor.  We seem to not prepare meals by the same standards anymore.  One of my goals for 2017 is to put more emphasis on breakfast.
Breakfast Goals 2017
Filling the freezer with quick but nutritionally dense breakfast items that I can pop in the oven in the morning for us before work is on the list of things to focus on this year.  I'm hoping that without the fear of so much work at 4 o'clock in the morning, I will be able to stay on track with this goal.
One of the casseroles that I am hoping to add to this plan is my Cinnamon Roll Casserole.
By preparing this ahead of time in a disposable 13″x9″ pan and then freezing it, I'm hoping that I will be more inclined to set it out (thawing in the refrigerator) overnight and then pop it in the oven when I wake in the morning.  Having the delicious smell wafting through the house in the morning should (maybe) help me motivate City Spouse to eat something before he heads out the door to work also.
Cinnamon Roll Casserole
Ingredients
2 cans refrigerated cinnamon rolls (or 1 batch homemade cinnamon rolls)
6 eggs, beaten
1 tsp. vanilla
1 cup milk
1/2 tsp cinnamon
2 tbsp. sugar
Instructions
Cut cinnamon rolls into fourths (approx. 1" pieces). Reserve icing packets.
Place in an even layer across the bottom of a greased 13"x9" pan.
Beat remaining ingredients well in a large bowl.
Pour egg mixture over cinnamon roll pieces in prepared pan.
Bake at 350 degrees F for 35 minutes, or until cooked through and tops of cinnamon rolls have browned slightly.
Drizzle icing packets over warm casserole.
Serve immediately.
https://countrymousecityspouse.com/cinnamon-roll-casserole-2/
Country Mouse City Spouse 2018
To freeze for later:  Prepare as directed.  Freeze before baking.  Thaw completely before baking as directed above.
I also think that this recipe would work wonderfully in your Crockpot, cooking overnight.  I will attempt this in my slow cooker and update this post once I have the correct time for you.
Do you have a favorite breakfast?  Do you also struggle with getting breakfast eaten before rushing out the door?  I'd love to hear what your breakfast problems are.  Maybe we can solve them together!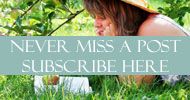 Cinnamon Roll Casserole