Potato Chip Cookies
These potato chip cookies may sound odd to some but think about the trend toward salty sweets as of late (can anyone say salted caramel?).  My Grandma used to make these way back in the day to use up the last crumbs in the bottom of the bag.  Similar to shortbread in texture, there is a subtle mix of salty and sweet in this amazing cookie.
We didn't waste anything back then.  And I try desperately to do the same now.
Think about what you have stashed in the back of your pantry now.  Do you have a few bags of potato chips that just have the crumbs crushed up down in the bottom?  Are you wondering now?  (Go ahead and go look.  We'll wait.)
Potato chips these days are not sold like they used to be.  I don't care what they say about being packaged "by weight".  All the air at the top of the package and what looks to be about half of a bag of chips as soon as you open the bag is just crazy.
I purchased a "Party Size" bag the other day for a family Christmas gathering we were attending.  I proceeded to pour them into the gorgeous faux crystal bowl with the dip bowl perched on the side with a wire hook.  Mind you, this bowl is rather vintage, being handed down to me from someone.
*Grimace: I can't remember who right now.*
I poured my $5.99 party size bag of chips in the bowl and set it on the table.
No kidding, City Spouse walks by and asks, "Did you buy two small bags?"
The amount of crumbs crushed up in the bottom was just ridiculous.  I guarantee if I would have kept the crumbs from the two bags of chips (yes, I went and purchased another bag.  It would have been too embarrassing not to) I would have had the two cups needed for a batch of Potato Chip Cookies!
Similar in texture to shortbread, these potato chip cookies are the perfect balance of sweet & salt. http://wp.me/p6ZMLa-157 Click To Tweet
Ingredients
1 cup shortening
1 cup white sugar
1 cup brown sugar
2 cups crushed potato chips
2 eggs
1 cup chopped nuts
2 cups flour
1 tsp. salt
1 tsp. baking soda
1 tsp. vanilla
Instructions
Cream shortening and sugars
Add eggs and mix well.
Mix flour, salt, and baking soda in small bowl.
Add to sugar mixture.
Mix in chips, nuts and vanilla.
Shape into small balls, about 1" in diameter.
Press down on an ungreased cookie sheet with a floured fork.
Bake at 325 degrees for 10 minutes.
Store in an airtight container for up to two weeks.
http://countrymousecityspouse.com/potato-chip-cookies/
Country Mouse City Spouse 2018
Let me know if you try these out!  I'd love to hear your opinions and feedback.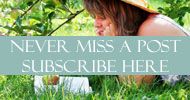 Potato Chips Cookies- Country Mouse City Spouse