Must-Have Tools For the Novice Gardener
This post contains affiliate links to help support the site.  For more information, please view my Disclosure Policy here.
With Spring steadily creeping up on us, a lot of people are starting to think about starting a garden.  But what tools do you absolutely need in order to get a small garden going this year?  Here is my list of must have tools for the novice gardener.
Forget buying tools separately, this kit has every hand tool you will need to get started.  Included in the canvas tool bag are 1 garden bag, 1 foldable stool, 1 trowel, 1 transplanter, 1 cultivator, 1 weeding fork and 1 weeder.  The tools are made of stainless steel with wooden handles.  This all in one set makes a perfect gift for those who love spending time working in their garden, you included!  Splurge on yourself and purchase this all-in-one set today.
Kneeling on the hard ground is a given if you have plants in your garden or your landscape.  You can't escape the invasion of weeds, no matter how many products you put down to keep them at bay.  Weeds are invasive.  That's what they do.  So when you have to kneel down to pull them out, make sure to protect your knees and make it more comfortable by using this thick kneeling pad.
The mud and muck can leave your shoes a disgusting mess.  I know there have been many times that the rain has caused my soil to be saturated very deeply… and I have LOST a shoe in the mud!  Having designated garden shoes that can be hosed off if necessary can keep a lot of headaches at bay.  Why not make sure that they are both functional and fun?  These cute Sloggers come in an array of patterns and colors, sure to make your time in the garden more fun.
I'm going to just come out and say it… thistle needles are just the WORST.  I've had them stab me and then be stuck in my skin for days.  They get infected.  They hurt.  And they make me want to swear like a sailor every time I put pressure on it.  I do my best to avoid repeating the pain by making sure that I always have gardening gloves on.
A must have for any organic gardener, Diatomaceous Earth is a mineral based pesticide that can deter and kill many garden pests without the use of chemicals.  Diatomaceous earth works to get rid of insects such as aphids, thrips, ants, mites, earwigs, bedbugs, adult fleas, beetles, cockroaches, snails, and slugs.  To the insects, the diatomaceous earth is a lethal dust with microscopic sharp edges that cut through the insect's protective covering, causing them to dry out, thus killing them when they are either dusted with the diatomaceous earth or applied in a wet spray form. One of the benefits of diatomaceous earth for insect control is that the insects it helps to control have no way to build up a resistance to the diatomaceous earth, like with many of the chemical control insecticides. The diatomaceous earth will not harm the worms or any of the beneficial microorganisms in the soil.
Do you have clay?  Sand?  The proper amount of nutrients to feed the plants that you are planting in your garden patch?  Don't leave it up to chance.  Test your soil before you plant to ensure that you have happy and healthy plants from planting to harvest.  This Rapitest Soil kit will help you make sure that you properly amend your soil to accommodate whatever you are planting this year.
Recommended if starting your own seeds.  These are only necessary if you are NOT planning to purchase seedlings from your local nursery.
One of the most overlooked aspects of seed starting is the heat necessary for germination. Heating from the bottom and letting it radiate up through the soil is the best way to get seeds to sprout properly indoors.  Add in your light source, a good starter greenhouse (to keep heat contained) and you will have strong, healthy seedlings in no time.  I personally have these mats to supplement my hydroponic seed starting methods and swear by them.  Just the right amount of heat in the cooler room that I have my seeds starting in.  I recommend a southern facing window for a natural light source or grow light bulbs if you don't have a window that will work for this method.
A simple, economic starter greenhouse for your first time starting seedlings.  Eventually, you will outgrow this small greenhouse.  But to learn the best methods within your space and your plant preferences this starter kit is perfect in both price and efficiency.
Must-Have Garden Tools for the Novice Gardener- Country Mouse City Spouse http://wp.me/p6ZMLa-18Z Click To Tweet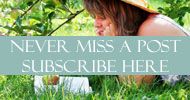 Must Have Tools For the Novice Gardener- Country Mouse City Spouse