Master Organizing Your Thread With This One Tool
Now that the weather has cooled down, I have time to get back to my second favorite activity: sewing.  After gardening, my favorite thing to do is sit at my sewing machine making beautiful items appear from nothing.  Because I'm gearing up for some awesome projects, I'm going to show you how I mastered organizing my thread with this one tool.
I notice a theme in my hobbies as I tell you all about them.  With both gardening and sewing (and my other craft projects), my dearest interests lie in forging a new item from seemingly nothing. An entire green garden from a handful of tiny seeds.  A wonderful new set of curtains from a few yards of plain fabric.  I love the ideology of creating something from nothing.
This year, as in most years past, I started pulling out my stash of thread and noticed that it is in a state of disarray.  I have wound bobbins, but have no idea exactly which thread is looped around that tiny little spool.  Some might think that white would go with white, etc. etc.  Not the case with the amount of thread types and projects that I tackle over the year.  A simple seemingly white thread could be a regular cotton, a heavyweight linen or even an elastic thread for knit fabrics.
I try to keep my wound bobbins with the coordinating thread spools, but over the years, I have yet to find a simple way to make sure that they stay where they need to.  Boxes and containers seem like a decent solution.  However, once that box is accidently knocked over or otherwise disrupted, the bobbins end up everywhere in the box.
I love the look of the crafting tool boxes, but I don't see spending that kind of money when I do not need my stash of thread to be portable at the drop of a hat.
I like to be able to see what I have.
It makes it so much easier to plan your project and not worry about running out of thread or purchasing a duplicate thread.  (Hobby stores do not have cheap prices nowadays!)  Somehow I have 3 full spools of invisible thread (almost clear polyester) that I must have gotten on clearance years ago.  I do not think that the store on the price tag is even in existence anymore!
I needed to make a trip to Hobby Lobby for a few items for another project (more on that coming soon) and I happen to come across this amazing June Tailor Mini Mega Rack.  While I knew that it would take a bit of altering to get it to work the way that I was envisioning it to, I bought it.
I then came home and explained to City Spouse exactly how I wanted it altered.
It is made to stand on a tabletop or counter.  I am very limited on my horizontal space in my office/craft room.  So I need to make the most of the vertical space I have.
I had City Spouse remove the screws that were attaching the leg pieces to the actual spool pegs.  Then I asked him to drill me some small holes in the top of each side of the side bracing pieces.
I got out my jute twine and thread it through the holes he drilled, starting it from the back of the rack.  Once it was through, I triple knotted it, pulling it as taut as I could so that there wouldn't be a lot of slack or drop when I hung it.
Using a

Command hook

in white (so that it blends a bit into the wall color), I hung my altered June Tailor Mini Mega Rack above my sewing desk.
I then got out all of my thread.  I got out the ones that I will most likely use and the ones that I have bobbins wound with coordinating thread also.
I placed the spool of thread on a higher peg, and then the matching bobbin directly underneath that spool.
Now anytime I need a specific color for a project, if I have a bobbin wound it will already be with the thread.  I can pop both spools into my sewing machine and get to work!
What do you think of this organizing project?
Have your own system for organizing thread?
I would love to hear all of your comments about this project to help organize (and keep it sorted) your thread!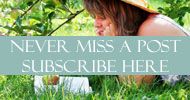 Master Organizing Your Thread With This One Tool